Elle est blanche, elle est grosse, elle est capable de chauffer une pièce à elle toute seule tant sa puissance de calcul peut-être poussée par certains jeux comme le dernier Call of Duty MIIW, Horizon Forbidden West, God of War Ragnarok, FIFA 2023 pour ne citer qu'eux.
Bref, la Playstation 5 (PS5 de Sony) fait briller plus de yeux que de guirlandes dans un sapin de Noël.
Comme depuis sa sortie, la PS5 est en perpétuelle rupture de stock. La production souffre toujours des nombreuses pénuries technologiques. Bilan, les bons plans, quand ils apparaissent, sont pris d'assaut comme celui découvert par ZATAZ sur le site Cdscount.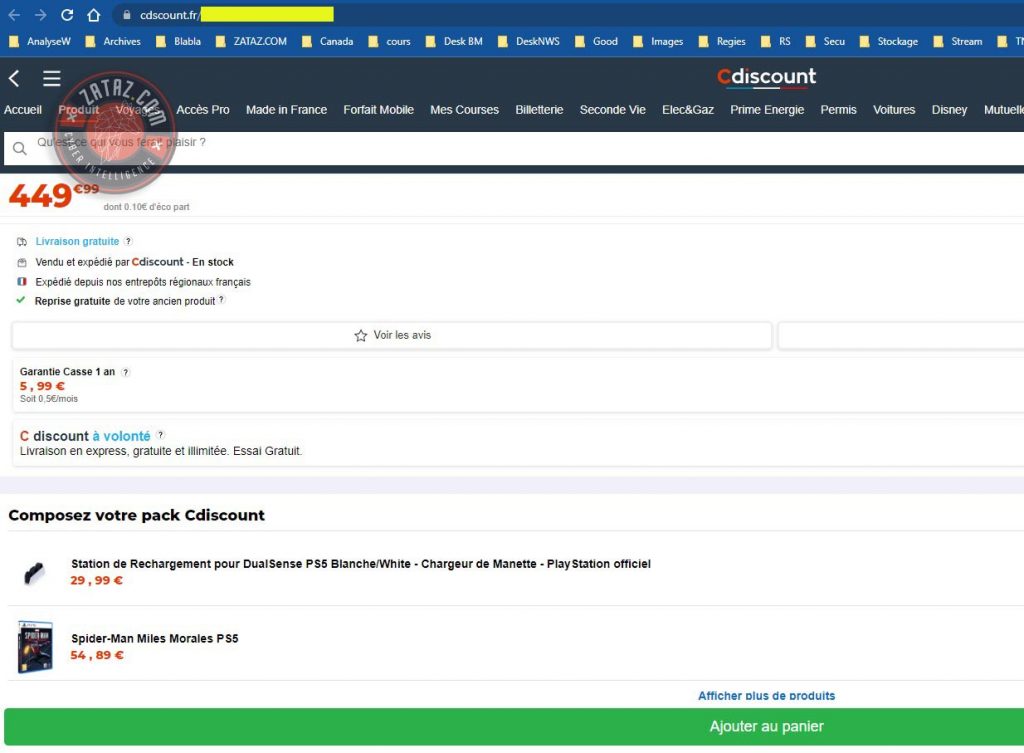 Avouez, sans revenir en arrière. Votre cerveau a lu Cdiscount ? Si c'est le cas, relisez une seconde fois.
Des escrocs ont enregistré l'adresse cdscount[.]fr (sans le i) et proposent à la vente des console PS5 Edition standard pour 449,99€.
Bien entendu, pas de console au bout de la ligne, mais l'assurance de perdre votre argent.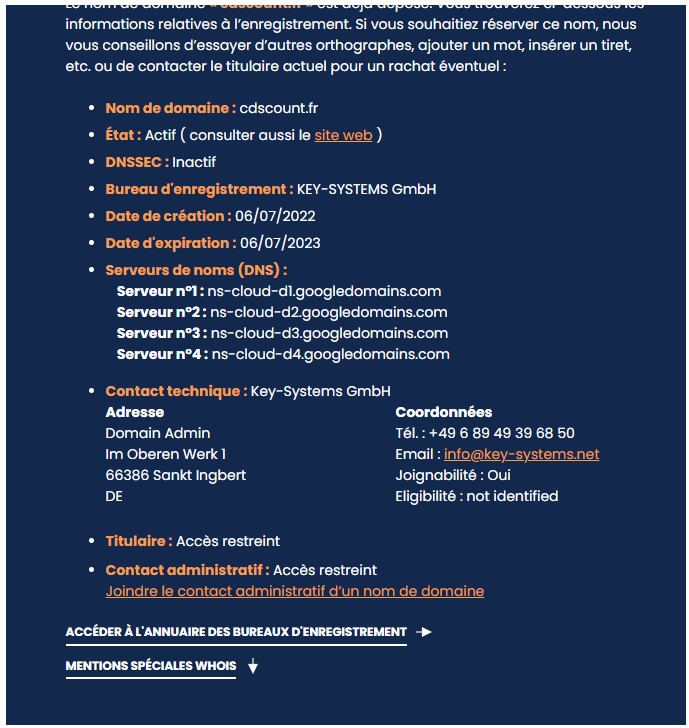 Élément intéressant, cette adresse web a été enregistrée en juillet 2022 par une société allemande qui se fait usurper son identité. L'escroc a attendu cinq mois pour lancer son filet ! Il a ensuite récupéré des images sur les sites d'Amazon et Cdiscount pour réaliser sa page. Ici aussi, le hacker malveillant ne s'est pas fatigué. Il va chercher les images directement sur les serveurs de la société usurpée.
Bref, prudence !






Ce site utilise Akismet pour réduire les indésirables. En savoir plus sur comment les données de vos commentaires sont utilisées.
Revue de presse : ZATAZ Revue de presse
Réseaux sociaux : TW/FB/TK/Masto/LK
DSB : Data Security Breach
Page officielle Damien Bancal
Remonter un problème.
Mentions légales.
Certaines images viennent de Freepik.
Typo titre : adrien-coquet.com

Protocole ZATAZ (2022) : 80 321
Taux de correction (100 derniers cas) : 95 %
Alerter anonymement.
Espaces pirates sous surveillance: 397 026 Alertes envoyées au 01/11/2022 : 14 796 Fuites constatées en 2022 : + 22 milliards Service veille ZATAZ : veillezataz.com