« Il est temps de définir l'indéfinissable« ; Xavier Niel en personne vient donc de lever le voile sur la nouvelle génération de Freebox, ou plutôt LES nouvelles générations puisque ce sont pas moins de deux Box internet, la Freebox Delta et la Freebox One, qui ont eu droit aux honneurs d'une longue présentation. Attendue depuis plusieurs années, cette Freebox v7 se devait d'être une « révolution », ou tout au moins une avancée technologique notable… ce qui semble bel et bien être le cas.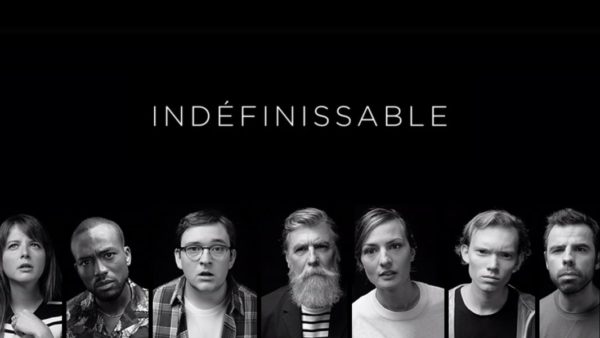 En guise de (longue) introduction, Xavier Niel met sur la table la technologie 10 Gbit, qui permet de télécharger des gigas de données en quelques secondes… pour peu qu'on soit relié à la fibre. La nouvelle Freebox intègre donc un port 10 Gbits, et un mode d'agrégation ADSL/xDSL + 4G pour ne pas laisser de côté « la mamie du cantal » qui n'est pas reliée à la fibre. Le port SP/dif intégré permet de connecter sa console de jeu à la Freebox.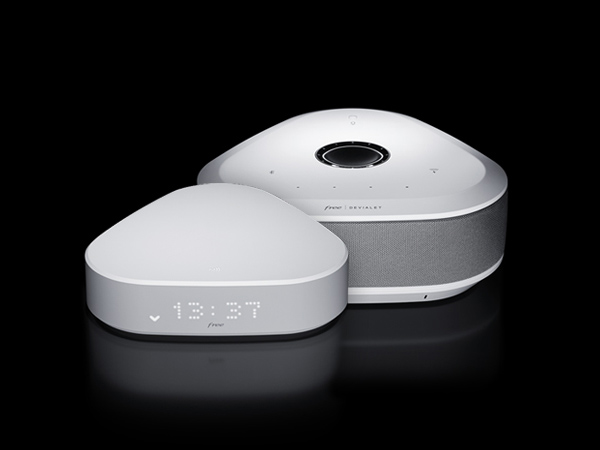 Le WiFi bénéficie aussi d'un gros coup de boost; désormais tri-bande (AC4400 et MU-MIMO), le débit de ce WiFi amélioré serait le plus élevé du marché. Autre grosse évolution, la présence de 4 disques durs dans la Box et la gestion d'un serveur NAS de capacité 1 To (jusqu'à 20 To gérés par le système !). Pour clôturer ce volet très « geek », Niel annonce que le processeur intégré à la carte-mère est le plus puissant Quad-core du marché (à priori un Snapdragon 845 donc).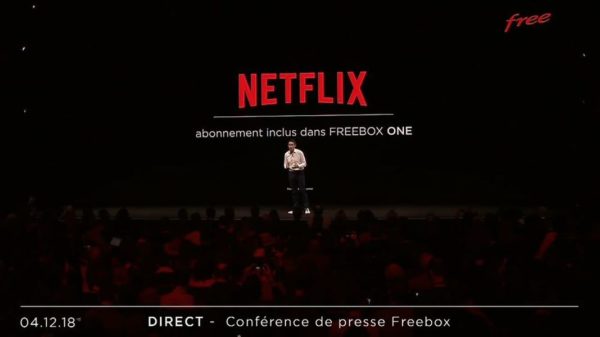 Après cette introduction très technique (la marque de Free), place, enfin, à la présentation de la box elle-même, un triangle design baptisé Freebox Delta et conçu par le grand designer Jasper Morrison; c'est peu dire que le look de l'engin casse les codes de la box classique. La télécommande (qui se recharge par induction) est tactile et bénéficie elle aussi du design Morrison. Sous le capot très élégant de la Freebox Delta, une autre confirmation, la présence d'enceintes Devialet (6 enceintes au total dont 3 mini caissons de basse hyper-compacts et de haute fidélité), pour un son « zéro distorsion, zéro souffle« . La box intègre aussi désormais un assistant vocal, Amazon Alexa (contrairement aux rumeurs, il ne s'agit donc pas d'un assistant développé par Free). L'assistant permet bien évidemment de lancer les films, séries et morceaux musicaux… ou de chercher les films « avec Jean Dujardin ».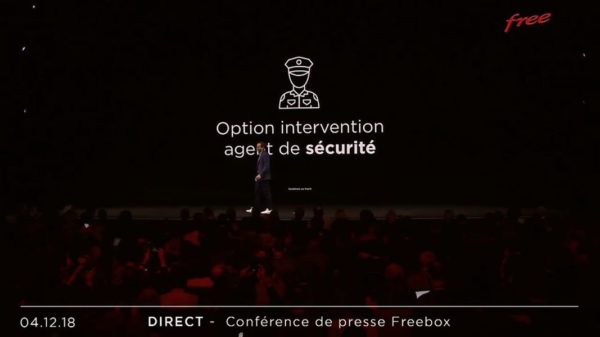 Autre grosse annonce, la disponibilité du service de streaming Netflix dans la Freebox Delta. Mieux encore, le coût de l'abonnement au service est intégré dans l'abonnement Free ! Ce n'est pas le seul « cadeau » livré avec la box puisque la Delta est accompagnée d'un « pack sécurité » qui peut même relayer les alarmes à domicile ou faire intervenir un agent de sécurité sur place ! La Freebox peut aussi contrôler à distance les matériels domotiques Somfy (volets roulants connectés par exemple) ou Philips Hue. Enfin, un pack Presse (pour la consultation de milliers de magazines et journaux) est fourni avec la Box. Toute cette technologie et ces services intégrés ont un coût; l'abonnement lié à la Freebox Delta est fixé à 49,99 euros/mois.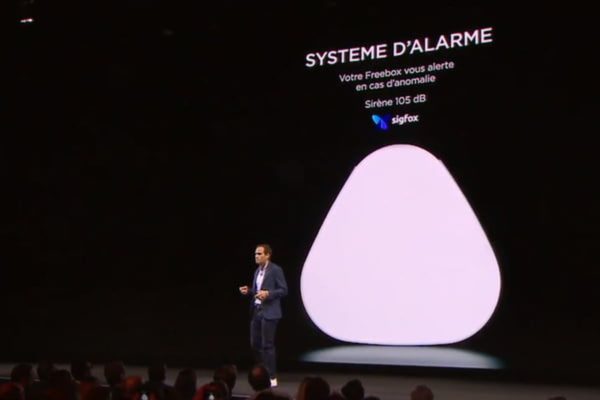 Mais ce n'est pas tout; la Freebox Delta a en effet une petite sœur, la Freebox One, elle aussi dessinée par Jasper Morrison. Moins puissante bien sûr, sans les enceintes Devialet, mais avec l'affichage 4K HDR et tous les services de la Delta. L'abonnement est de 29,99 euros, réservé aux 100 000 premiers abonnés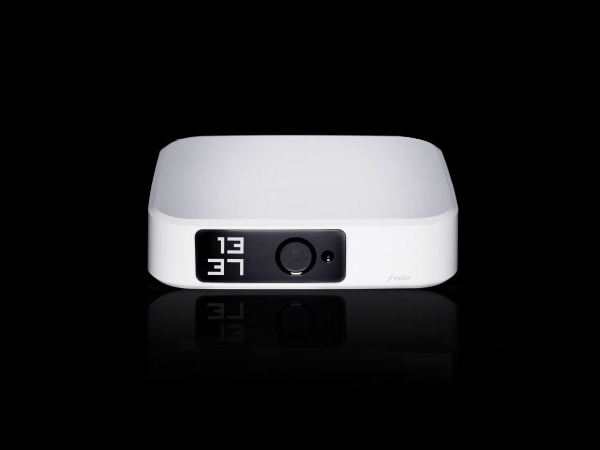 Signaler une erreur dans le texte
Merci de nous avoir signalé l'erreur, nous allons corriger cela rapidement.
Les panneaux solaires se sont banalisés dans le paysage urbain. Moins chers, plus efficients, les panneaux solaires permettent souvent…
Motorola va proposer Android 13 sur plusieurs smartphones et le constructeur a justement listé les différents modèles qui pourront…
A force d'augmenter sans cesse le prix de l'abonnement (et sans doute aussi de trop en faire dans la production de contenus pour ados au…
Xbox terminera donc l'année 2022 sur une note positive, après une longue traversée du désert (aucun AAA exclusif cette…
Deezer annonce la disponibilité en France de son service Zen by Deezer. Il propose aux utilisateurs plus de 2 000 programmes et exercices de…
Jeux
Jeux
Jeux
Jeux
Jeux
Education
Divertissement
Photo et vidéo
Finance
Divertissement
Comédie
Action et aventure
Enfants / famille
Classiques
Drame
Romance
Thriller
Comédie musicale
* Seulement pour être notifié des nouveaux articles
21 Dec. 2022 • 13:12
21 Dec. 2022 • 11:50
21 Dec. 2022 • 9:43
21 Dec. 2022 • 8:14
Actualité High-Tech, Culture Geek et comparateur de prix
Recherchez le meilleur prix des produits Hi-tech
Recherchez des articles sur le site
https://infoimo.blogspot.com/2022/07/exemples-de-pieces-2-euro-commemoratives.html